DVMS Institute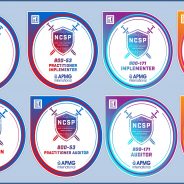 On March 1st, 2022 itSM Solutions and NISTCSF Solutions LLC launched the DVMS Institute.
The Institute's mission is to help organizations leverage the NIST Cybersecurity Framework to build a culture of Creating, Protecting, and Delivering (CPD) digital business value
The Institute's vision is to teach organizations of any size how to leverage the NIST Cybersecurity Framework, existing business systems, and the DVMS-CPD model to create adaptive cyber risk management programs that are fit for use, auditable for purpose, and compliant with government frameworks and regulations
Institute programs include:
Publications
The Institute is partnering with industry thought leaders to create publications, certifications, and thought leadership pieces that support the Institute's vision of helping organizations build adaptive, cyber-resilient digital businesses.
Accredited Certification Training & Consulting
The Institute is partnering with CYSEC Professionals Ltd. and its reseller network to deliver its NCSP certification training programs and to create NCSP cybersecurity workforce development career pathway programs aligned with the NIST NICE 800-181 cybersecurity workforce framework and the UK's National Cyber Security Council 16 Cyber Security Specialisms.
The NCSP certification training programs have been adopted by government and commercial institutions across the globe.
Community & Events
The DVMS Institute mentoring community provides a vehicle for its members to share ideas, publicize events, and expand their network of NIST Cybersecurity Professionals.