Ted Ritter
Ted Ritter | NIST 800-171 Training Author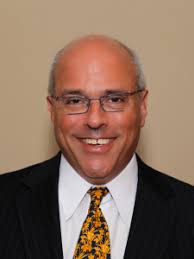 Ted Ritter is a cybersecurity industry analyst specializing in researching and creating training curricula for the NIST Cybersecurity Framework (NCSF) and other NIST Special Publication (800-171 etc.) programs.
A Certified Information Systems Security Professional (CISSP) with additional certifications in the NIST Cybersecurity Framework and Factor Analysis for Information Risk (FAIR) Frameworks, Ted has years of experience creating industry-leading research papers, books and content in the areas of the NIST Cybersecurity Framework, Container Security, DevOps security and PCI-DSS compliance. Most recently, Ted's research paper on Cyber Range workforce development simulation training was recognized by the NIST Cyber Range working group and the Wall Street Journal in a report it published on cybersecurity workforce development.
Prior to joining itSM Solutions as one its lead authors for NISTCSF.COM, an industry collaborative of academic, government and private industry partners focused on creating a standardized set of assessment, certification and simulation training curricula for cybersecurity workforce development, Ted was a principal analyst at Nemertes Research where he led research projects covering the information security, cloud, and data center markets. While at Nemertes, Ted conducted in-depth benchmark research and analysis on best practice framework solutions for the information technology (IT) marketplace. During this time, Ted worked with many leading IT providers including Cisco, Juniper Networks, Intel/McAfee, SafeNet, Intelligent Decisions and many Fortune 100 companies.
Ted was also a frequent speaker at major technology conferences and events across the U.S. and abroad. Speaking engagements included the Nemertes Navigatore360 conference, keynote at the Executive Alliance Data Center and Security Conferences and running the data center track for IDG's IT Roadmap conferences. Ted also served as conference chairman for the Green IT Expo at Eco-Build conference.
Ted's 25 years of experience in information-security and telecommunications includes extensive experience with both domestic and international military and civilian organizations. Specific experience includes the US Department of Defense, Israeli Ministry of Defense, Australian Civil Aviation Authority (CAA) and the Bank of China.
Ted holds a Master of Arts degree in telecommunications management from The George Washington University and Bachelor of Arts degree in neuroscience from Oberlin College.