Skills Curriculum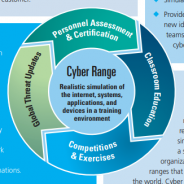 DxCERTS IT & NIST Cybersecurity Skills Training Curriculum
NISTCSF.COM skills training curriculum is delivered through a series of cloud based cyber range solutions.
Cyber ranges are interactive, simulated representations of an organization's local network, system, tools, and applications that are connected to a simulated Internet level environment. They provide a safe, legal environment
to gain hands-on cyber skills and a secure environment for product development and security posture testing. A cyber range may include actual hardware and software or may be a combination of actual and virtual components. Ranges may be interoperable with other cyber range environments. The Internet level piece of the range environment includes not only simulated traffic, but also replicates network services such as web pages, browsers, and email as needed by the customer.


DxCERTS Ultimate IT & Cybersecurity Skills Training Library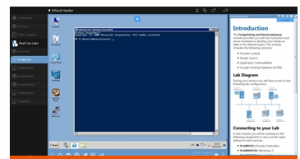 With the DxCERTS Ultimate Lab Library, you get unlimited access to our entire certification lab library for twelve months. Our Hands-On Real LIVE Practice-Labs allow you to experience practical application of course concepts in authentic environments without purchasing expensive software or equipment. Use our labs to train for MCSA, MCSE, MCP, MCTS, CCNA, CCNP, A+, Network+, Security+, Ethical Hacker, and VMware certifications and more!
Request More Information on DxCERTS Ultimate IT & Cybersecurity Training Library
DxCERTS Secure Coding Skills Training

The Security Innovations CMD+CTRL cyber range is an immersive learning environment where staff exploit their way through hundreds of vulnerabilities that lurk in business applications today – and learn quickly that attack and defense are about thinking on your feet.
Request More Information on Secure Coding Skills Training.