NISTCSF Mentoring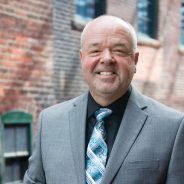 itSM Solutions NISTCSF.COM is a global consortium of academic, government and industry thought leaders working together to create IT and NIST Cybersecurity workforce training programs that help organizations operationalize the frameworks and methods created by the National Institute of Standards & Technologies (NIST), the National Institute of Cybersecurity Education (NICE) and other internationally recognized institutes and standards organizations. The consortium's goal is to provide academia and enterprises with an affordable and scalable way to train, skill and certify today's IT and NIST Cybersecurity workforce.

NISTCSF.COM Training Development Consortium
The following companies have come together to provide the operational infrastructure to support the NISTCSF.COM operational and business model. Click here to learn more about becoming a partner or author.
Reseller Partners
NISTCSF.COM has partnered with academic and private institutions to deliver the NISTCSF.COM assessment and workforce development programs. Inaugural partners include New Horizons Computer Learning Centers, LRS Education Services, University of West Florida, Bryant University, GRC Sphere and Babbage Simmel.
Authoring Partners
NISTCSF.COM's inaugural program NIST Cybersecurity Framework – Controls Factory Model™ (NCSF-CFM), was built in partnership with UMass Lowell (UML) a NSA/DHS National Center of Academic Excellence in Cyber Defense Research (CAE-R). NISTCSF.COM has since formed strategic partnerships with Axelos creator of the ITIL®, RESILIA® and PRINCE2 frameworks & methodologies, ISACA creator of the COBIT framework, The Institute for Digital Transformation creator of the Digital Enterprise Readiness Framework (DERF) and other academic and private industry partners to build out the rest of the NISTCSF.COM portfolio.
Publishing Partners
NISTCSF.COM has partnered with itSM Solutions to create assessment, remediation, certification and simulation training solutions for today's cyber enterprise
Accreditation & Platform Partners
NISTCSF.COM has partnered with Acquiros and others for content accreditation and exam delivery services
Distribution Partners
Print and Digital Books
NISTCSF.COM has partnered with Arvato Training & Education Services a global eCommerce platform an integrated eReader application which delivers print and digital book versions of the NISTCSF.COM curricula to students anywhere in the world. Arvato is currently the exclusive delivery partner for Microsoft training and consulting education solutions worldwide.
Platform Partners
NISTCSF.COM has partnered with leading Assessment, Learning Management and Simulation platform company's to deliver affordable training solutions for today's cyber enterprise. Inaugural partners include Career Academy and CyberSaint.
Copyright © 2017 itSM Solutions LLC