Curriculum Delivery Partner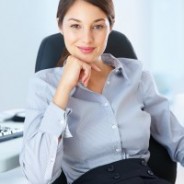 Register To Become a Delivery Partner
Once the itSM Solutions curriculum deliver partner agreement is complete, itSM Solutions and its content delivery partner Arvato will work with partner to set up the operational infrastructure to deliver classroom, virtual classroom, self paced mentored video and blended learning training programs. All content is white label so partners have the option to leverage its brand in the offering.
NISTCSF.COM Classroom, Technology and Staff Requirements
There is no technology required to deliver the NCSF-CFM programs. The only staff required is an instructor that itSM Solutions or the partner provides
NISTCSF.COM Financial Model
There is no upfront investment required to become an itSM Solutions NISTCSF.COM reseller partner. Curriculum Licensing, instructor, exams and video training fees are listed in the reseller agreement. Administrative or academic support fees may apply for services partner would like to outsource to itSM Solutions
NISTCFM.COM Revenue Model
Primary partner revenue model will include:
• Open Enrollment Registrations for Classroom and Virtual Classroom Instructor led NCSF programs
• Self Paced Video NCSF Programs
• Exams
Additional partner revenue models will include:
• NCSF Assessments
• NCSF Consulting
• NCSF SOC Continuous Monitoring Services
Student funding sources will be:
• Apprenticeships
• Grants
• GI Bill
• Project or Program Monies
• HR Monies
NISTCSF.COM Marketing & Communications Model
• Building a cybersecurity panel to build awareness in the marketplace and a sense of urgency
itSM will work with partner to build awareness and a sense of urgency for the NISTCSF program. itSM will help partner focus its messaging around Presidential Executive Order 13800, the cybersecurity compact recently signed by the National Governor's Association (NGA) and the work that is going on in the private sector regarding cybersecurity in the nations critical sectors (DoD, Financial Services, Energy, Healthcare etc.) itSM will also work with partners to help them obtain the endorsements they need from both political and business leaders on this topic
• Target audience
All businesses, governments, nonprofits and academic institutions with IT infrastructures and access to the Internet.
• Recruitment program
itSM will help partners launch a campaign that focuses on "Are You Up for the Challenge" to help your government and employers protect the nation's most critical assets and its citizens
• Branding, with market validated Value Proposition
Besides UMass which has a great story, our goal is to get other universities and businesses to share their stories on how the NISTCSF.COM cybersecurity workforce development program allowed them to acquire the knowledge, skills and abilities to make their organization more secure and resilient.
NISTCSF.COM Academics Model
Currently, all programs are eligible for college credits from the American Business & Technology University. The UMass Practitioner course is eligible for college credits from UMass. All programs are also eligible for continuing education credits like PDU's and CEU's. itSM is willing to work with academic partners to create credentials around their brands etc.
NISTCSF.COM Success Metrics, Continuous Improvement Model
Our success metrics and continuous improvement model is based on an accredited quality management system we have in place with the certification exam agency Acquiros. This system is where we monitor student feedback and over pass scores.
NISTCSF.COM Governance Model
The governance model will be established by itSM Solutions and Acquiros an ISO 17204 accredited certification exam agency. All partners will be required to sign a itSM Solutions/UMass Lowell reseller agreement which provides the guidelines for the reseller to operate under. Random audits of partners will be conducted the certification exam agency to ensure compliance with the agreement.
Copyright © 2017 itSM Solutions LLC