Become an Author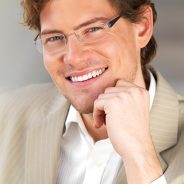 The NISTCSF.COM authoring program enables individuals and organizations to submit content they believe would be a value added addition to the NISTCSF digital transformation management program.
Once accepted, the author will work with NISTCSF.COM to create the courseware components (syllabus, slide deck, checkpoint booklets, instructor guide etc.) necessary to deliver the program in a classroom, virtual classroom, a self-paced video or blended learning training program.
Register To Become a Development Partner
Once the curriculum development partner agreement is complete, the curriculum development process works as follows:
First, NISTCSF.COM works with content partner to create and format the content for delivery in a classroom, virtual classroom, as a self-paced video or as a blended learning training solution
Second, NISTCSF.COM works with the content partner to get the materials accredited and to create professional examinations for each program submitted.
Third, NISTCSF.COM works the content partner to get the training uploadedon the Arvato Training & Education platform for print and digital book distribution.
Fourth, NISTCSF.COM will work with the content partnerm and its reseller network to launch the program into the mass market. This process involves certifying partner instructors in the delivery of the program along with developing a marketing campaign that will result in revenue as quickly as possible.
Copyright © 2017 itSM Solutions LLC