About Us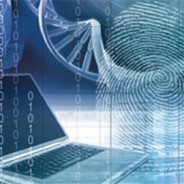 NISTCSF.COM is a NIST Cybersecurity Curricula Consortium created by itSM Solutions, Academia and other industry partners to create a standardized set of accredited curricula for NIST Cybersecurity Framework design, implementation and workforce development.
The consortium's goal is to provide high schools, community colleges, universities and private training institutions access to print, digital book and video NIST cybersecurity curricula that can be delivered in a classroom, virtual classroom, as a self paced video or a blended learning training program.
NISTCFM.COM Presentation
Professionalizing Cybersecurity – A path to universal standards and status
The genesis of the NISTCSF program was a Professionalizing Cybersecurity report written by Francesca Spidalieri a Cyber Leadership Fellow at the Pell Center for International Relations and Public Policy at Salve Regina University and Lt. Colonel Sean Kern, USAF, CISSP, Cyberspace Operations Officer, is currently assigned as a student at the Joint Advanced Warfighting School, Joint Forces Staff College, National Defense University.

The report addresses the widening gap between the supply of qualified information security
professionals and the demand for skilled workers to secure critical infrastructure and
cyberspace. It sheds light on the current status of the cybersecurity labor market,
which is best characterized as a fog of competing requirements, disjointed development
programs, conflicting definitions of security roles and functions, and highly fragmented,
competing, and often confusing professional certifications. The report proposes an alternative to the current, ad hoc, decentralized approach to cybersecurity workforce development. Instead, the report proposes the creation of a national professional association in cybersecurity to solidify the field as a profession, to support individuals engaged in this profession, to establish professional standards and prescribe education and training, and, finally, to support the public good. The American Medical Association (AMA) and the American Bar Association provide similar functions in their respective fields.
NISTCSF.COM Curricula Publishing, Accreditation, Distribution and Delivery Partners
The following companies have banded together to provide academia with an agile development and distribution environment for the creation of standardized curricula that will be used to train and certify the nation's cybersecurity workforce in alignment with the NIST Cybersecurity Framework (NCSF) and the NICE Cybersecurity Workforce Framework (NCWF).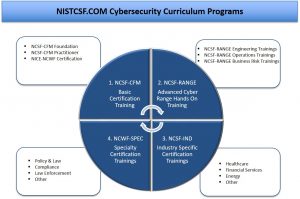 Curriculum Publishing
itSM Solutions a global publisher of print, digital book and self paced video training curriculum for global best practice certification training programs. itSM's ability to create content that can be delivered in a classroom, virtual classroom, as a self paced video or a blended classroom makes its offering unique in the industry. itSM's inaugural program NCSF-CFM, was built in partnership with UMass Lowell (UML) a NSA/DHS National Center of Academic Excellence in Cyber Defense Research (CAE-R).
Curriculum Accreditation
Acquiros a U.S. based ISO 17024 certification body for content accreditation and exam services
Curriculum Distribution
Arvato Training & Education Services a global eCommerce platform an integrated eReader application which delivers print and digital book versions of the NISTCSF.COM curriculum to students anywhere in the world
Curriculum Delivery
Delivery partners will include high schools, community colleges, universities and private training companies who will have access to content that can be delivered in an instructor led classroom or virtual classroom, as a self-paced mentored video training program or as a blended learning solution combining the best of self-paced mentored video training with instructor led review sessions.
Click here to learn more about becoming a NISTCSF.COM Curriculum Delivery Partners
Management Team
David Nichols | Founder, President & CEO
Dave is a managing member of itSM Solutions, LLC, and is responsible for the daily management and operations of the company and the development and management of the company's IT Service Management courseware.
itSM Solutions is an Accredited Training Organization (ATO) and offers a complete suite of ITIL, PRINCE2 and SCRUM certification courseware to the marketplace. It currently licenses its ITIL, PRINCE2 SCRUM products to over 80 resellers.
Dave has been developing and delivering courses in IT Service Management since 1998. He received his Service Manager certification in 1999 and his ITIL Expert certification in 2008 with the release of ITIL 2007 (a.k.a. ITIL v3). He has authored all of the itSM Solutions' ITIL and PRINCE2 certification courseware and is the Publisher of all itSM Mentor courses.
Prior to founding itSM Solutions, Dave had 30 years' experience as an electronics technician, software developer, manager, director and IT executive.
He developed and managed high performance software development and information technology groups. During his extensive IT career he successfully dealt with the kinds of issues all Service Management professionals face on a daily basis.
Dave is a graduate of the University of Southern New Hampshire. He is a past member of the ITIL ATO Subgroup and member of the ITIL Qualification Board. He currently is a member of the Axelos ATO Working Group which represents the worldwide ATO community.
His specialty is the application of systems thinking and an Agile approach to the continual improvement of services.
Rick Lemieux | Founder, Chief Revenue & Marketing Officer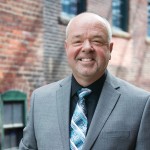 Rick Lemieux is a co-founder of itSM Solutions.com and its Chief Revenue and Marketing Officer. He is responsible for overseeing the company's Sales, Marketing & Business Development programs. Rick has been involved in developing and marketing IT and Cyber Security workforce development solutions for the past 15 years. Rick's has been a driving force behind many companies including NISTCSF.com, itSMMentor.com, Careeracademy.com, elearnAfrica.com and Agile Sales & Marketing. Rick is certified IT professional and was recently identified as one of the top 5 IT Entrepreneurs in the State of Rhode Island by the TECH 10 awards for his work in developing innovative, online workforce development solutions for Information Technology, Cybersecurity and Business professionals. Rick Lemieux is on Twitter, Facebook and LinkedIn.
Larry Wilson | NCSF-CFM Author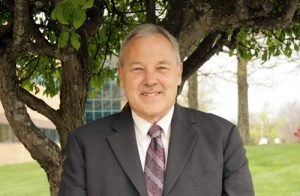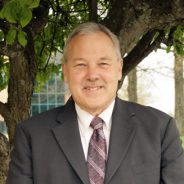 Larry Wilson is the Chief Information Security Officer (CISO) in the UMASS President's office and is responsible for developing, implementing and managing the University of Massachusetts Information Security Policy and Written Information Security Program (WISP). The University program is based on a "Controls Factory" approach Larry created to help organizations operationalize the NIST Cyber Security Framework and its industry best practices (ISO 27001, SANS 20 Critical Controls etc.) across an enterprise and its supply chain. Larry's approach has been implemented consistently across all five UMASS campuses plus six other universities in the Commonwealth of Massachusetts.
Prior to joining UMASS, Larry was the Vice President, Network Security Manager at State Street Bank. Larry's industry experience includes IT audit manager for Deloitte Enterprise Risk Services (ERS) consulting practice. In this role he managed a staff responsible for developing and completing a Sarbanes Oxley compliance audit for MasterCard International.
Larry holds a Master of Science degree in Civil / Structural Engineering from the University of New Hampshire. His industry certifications include CISSP, CISA and ISA (PCI Internal Security Assessor). He serves on the Advisory Board for Middlesex Community College and CISO Advisory Board for Oracle. He co-chairs the Massachusetts State University and Community College Information Security Council, and serves as Certification Director for ISACA New England. Larry has been teaching CISA certification training for ISACA for 5 years
His major accomplishments include Finalist for Information Security Executive® (ISE®) of the Year for both the Northeast Region and North America; the SANS People who made a difference in Cybersecurity award in 2013 and one of the top two most influential people in cyber security as selected by Security Magazine in 2016.
Lori Perrault | Director of Operations
Lori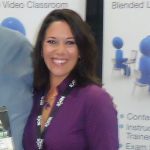 is responsible for Business Operations at itSM Solutions. Her primary duties involves ensuring 100% customer satisfaction for all itSM's product lines. Prior to itSM Solutions Lori was in the healthcare industry managing a team of healthcare professionals responsible for helping children with disabilities live more comfortable and successful lives.
Copyright © 2017 itSM Solutions LLC