About Us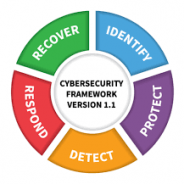 NISTCSF.COM is an wholly owned brand of itSM Solutions LLC.
itSM Solutions is a global consortium of academic, government and industry thought leaders working together to create Digital Transformation (DX) training curriculum based on the frameworks, methodologies and technologies created by the National Institute of Standards and Technologies (NIST) and other internationally recognized institutes and organizations.
itSM's curriculum solutions have been adopted by the who's who of industry including HPE, Disney, Cisco, IRS, Navy, Staples, Genzyme, Boeing, Intel, Molina Healthcare and many others.
Management Team
David Nichols | Founder, President & CEO
Dave is a founding member of itSM Solutions LLC and NISTCSF.COM, and is responsible for the daily management and operations of the company and the development and management of the company's platforms, courseware and accreditations. Dave has been developing and delivering courses since 1998.
Prior to founding itSM Solutions and NISTCSF.COM, Dave had 30 years' experience as an electronics technician, software developer, manager, director and IT executive.
He developed and managed high performance software development and information technology groups. During his extensive IT career he successfully dealt with the kinds of issues all Service Management professionals face on a daily basis.
Dave is a graduate of the University of Southern New Hampshire. He is a past member of the ITIL ATO Subgroup and member of the ITIL Qualification Board. He currently is a member of the Axelos ATO Working Group which represents the worldwide ATO community.
His specialty is the application of systems thinking and an Agile approach to the continual improvement of services.

Rick Lemieux | Founder, Chief Revenue & Marketing Officer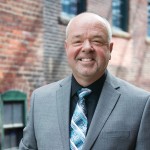 Rick Lemieux is a founding member of itSM Solutions and NISTCSF.COM. and is responsible for overseeing the company's Sales, Marketing & Business Development programs. Rick has been involved in developing and marketing IT and Cyber Security workforce development solutions for the past 30 years.
Rick is certified IT professional and was recently identified as one of the top 5 IT Entrepreneurs in the State of Rhode Island by the TECH 10 awards for his work in developing innovative, online workforce development solutions for Information Technology, Cybersecurity and Business professionals. Rick Lemieux is on Twitter, Facebook and LinkedIn.

Lori Perrault | Director of Operations
Lori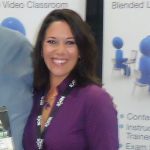 is the Director of Global Business Operations at itSM Solutions. Her primary duties involve ensuring 100% customer satisfaction for all itSM's product lines. Prior to itSM Solutions Lori was in the healthcare industry managing a team of healthcare professionals responsible for helping children with disabilities live more comfortable and successful lives.




Authoring Team
Larry Wilson | NIST Cybersecurity Framework Training Author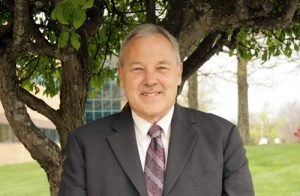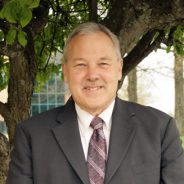 Larry Wilson is the Chief Information Security Officer (CISO) in the UMASS President's office and is responsible for developing, implementing and managing the University of Massachusetts Information Security Policy and Written Information Security Program (WISP). The University program is based on a "Controls Factory" approach Larry created to help organizations operationalize the NIST Cyber Security Framework and its industry best practices (ISO 27001, SANS 20 Critical Controls etc.) across an enterprise and its supply chain. Larry's approach has been implemented consistently across all five UMASS campuses plus six other universities in the Commonwealth of Massachusetts.
Prior to joining UMASS, Larry was the Vice President, Network Security Manager at State Street Bank. Larry's industry experience includes IT audit manager for Deloitte Enterprise Risk Services (ERS) consulting practice. In this role he managed a staff responsible for developing and completing a Sarbanes Oxley compliance audit for MasterCard International.
Larry holds a Master of Science degree in Civil / Structural Engineering from the University of New Hampshire. His industry certifications include CISSP, CISA and ISA (PCI Internal Security Assessor). He serves on the Advisory Board for Middlesex Community College and CISO Advisory Board for Oracle. He co-chairs the Massachusetts State University and Community College Information Security Council, and serves as Certification Director for ISACA New England. Larry has been teaching CISA certification training for ISACA for 5 years
His major accomplishments include Finalist for Information Security Executive® (ISE®) of the Year for both the Northeast Region and North America; the SANS People who made a difference in Cybersecurity award in 2013 and one of the top two most influential people in cyber security as selected by Security Magazine in 2016.

Ted Ritter | NIST 800-171 Training Author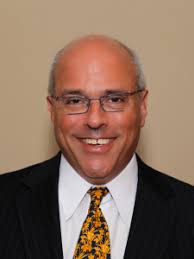 Ted Ritter is a cybersecurity industry analyst specializing in researching and creating training curricula for the NIST Cybersecurity Framework (NCSF) and other NIST Special Publication (800-171 etc.) programs.
A Certified Information Systems Security Professional (CISSP) with additional certifications in the NIST Cybersecurity Framework and Factor Analysis for Information Risk (FAIR) Frameworks, Ted has years of experience creating industry-leading research papers, books and content in the areas of the NIST Cybersecurity Framework, Container Security, DevOps security and PCI-DSS compliance. Most recently, Ted's research paper on Cyber Range workforce development simulation training was recognized by the NIST Cyber Range working group and the Wall Street Journal in a report it published on cybersecurity workforce development.
Prior to joining itSM Solutions as one its lead authors for NISTCSF.COM, an industry collaborative of academic, government and private industry partners focused on creating a standardized set of assessment, certification and simulation training curricula for cybersecurity workforce development, Ted was a principal analyst at Nemertes Research where he led research projects covering the information security, cloud, and data center markets. While at Nemertes, Ted conducted in-depth benchmark research and analysis on best practice framework solutions for the information technology (IT) marketplace. During this time, Ted worked with many leading IT providers including Cisco, Juniper Networks, Intel/McAfee, SafeNet, Intelligent Decisions and many Fortune 100 companies.
Ted was also a frequent speaker at major technology conferences and events across the U.S. and abroad. Speaking engagements included the Nemertes Navigatore360 conference, keynote at the Executive Alliance Data Center and Security Conferences and running the data center track for IDG's IT Roadmap conferences. Ted also served as conference chairman for the Green IT Expo at Eco-Build conference.
Ted's 25 years of experience in information-security and telecommunications includes extensive experience with both domestic and international military and civilian organizations. Specific experience includes the US Department of Defense, Israeli Ministry of Defense, Australian Civil Aviation Authority (CAA) and the Bank of China.
Ted holds a Master of Arts degree in telecommunications management from The George Washington University and Bachelor of Arts degree in neuroscience from Oberlin College.

Dr. Frank Granito | Digital Enterprise Readiness Framework Author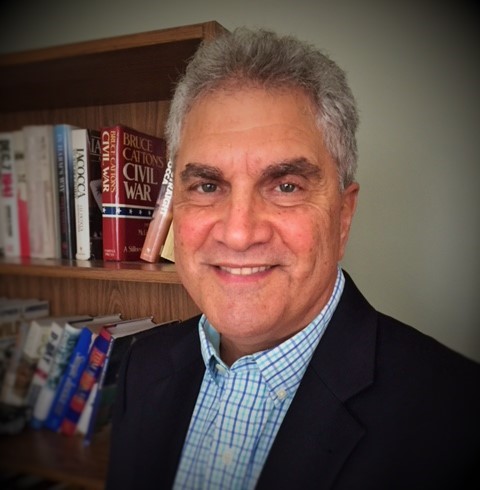 Dr. Frank Granito is Founder and CEO of Granito & Associates and Managing Partner/Chief Scientist for The Institute for Digital Transformation. He has over 35 years of experience in the Information Technology field and is skilled in process models such as PMBOK, ITIL/ITSM, CMMI, and CobiT. In his role as Chief Scientist, Dr. Granito has designed the evaluation tools and analytics for the Digital Readiness Framework.
Dr. Granito earned a BA in Government & Politics from the University of Maryland (1979), a MS in Technology Management from American University (1986) and a Doctor of Management from the University of Maryland University College (2011) where his dissertation in Organizational Culture and Resilience resulted in a Culture Model and Assessment Instrument tailored to IT Service Management and Organizational Change efforts.
Dr. Granito was an Assistant Professor at the University of Maryland University College in the Information Systems and Assurance department teaching classes in Enterprise Architecture, Project Management, Information Ethics, and Enterprise Systems and Supply Chain Management.
Dr. Granito is a certified Project Management Professional (PMP), Agile Certified Professional (PMI-ACP), and a certified ITIL Expert. He is also an Authorized Training Provider of PMI and ITIL content. Dr. Granito has successfully implemented IT Service Management and Project Management best practice solutions for Government and Commercial clients.

David Moskowitz | ITIL®, RESILIA® & AGILE Author
David Moskowitz is an IT professional with more than 30 years of experience and the proven ability to merge technology with business goals to improve technology ROI and to deliver timely solutions designed to grow with the business. David is an established international author, speaker, instructor, mentor, manager, architect, designer, and problem solver with a wide-ranging knowledge and experience that delivers results.
David's specialty areas include Digital Enterprise Service Management based on the ITIL® Framework, Digital Enterprise Cyber Resilience based on the RESILIA® Framework, Digital Enterprise Project Management based on the PRINCE2 methodology and Organizational Agility based on the AGILEshift®, Crystal and DSDM Frameworks. David is also an expert in all phases of software development life cycle: architecture, implementation testing & quality assurance, standards, project management, and software & system conversion.
David is a certified ITIL Expert, RESILIA Practitioner, AGILE Practitioner and a PRINCE2 project management Practitioner.

Alan Nixon | Cobit Author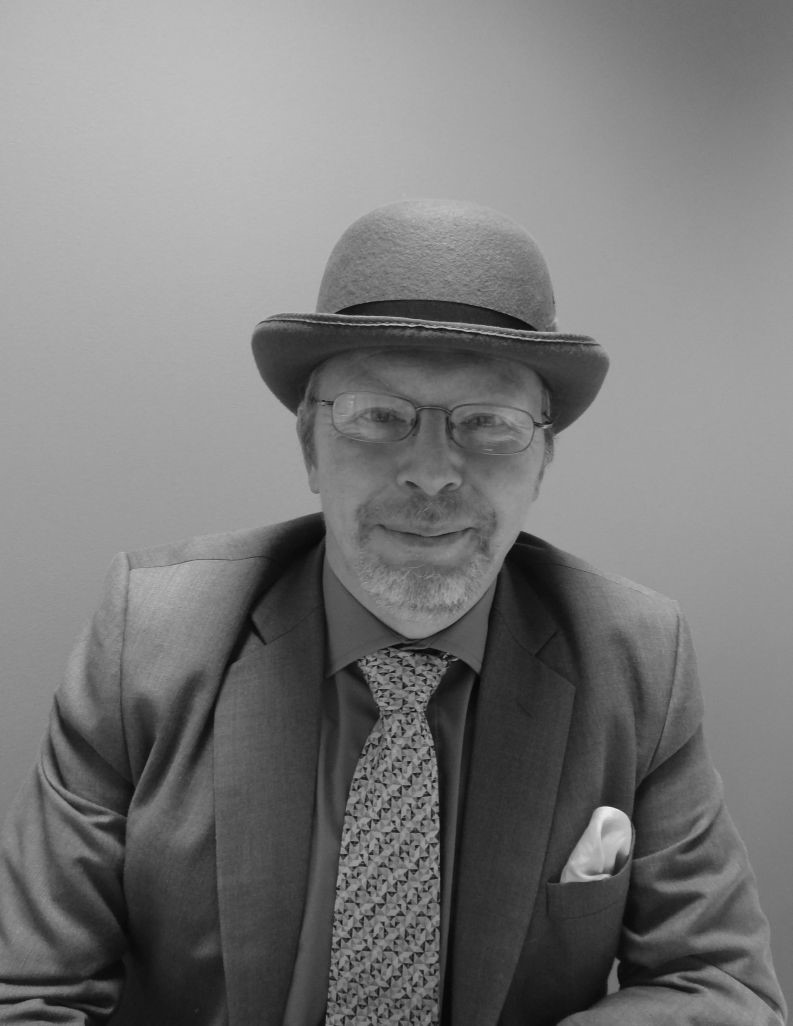 Alan has been in IT and Service Management for over 30 years. Prior to joining Fox IT in 2006, Alan had 13 years in Cap Gemini performing various roles including programming, application support team leader, project manager and service delivery manager, before qualifying in ITIL (Foundation and Manager's Certificate) in 2003. He also had various contract positions including ITIL subject matter expert at an Insurance company, service desk manager for a fast-moving retail company, and ITIL service level manager and supplier manager for a county council, implementing supplier management with the aid of ITIL V1 material.
Alan offers all-round experience as a service management professional but is particularly strong in the Service Design and Service Operation aspects of ITIL, and in the assessment and implementation aspects of COBIT.
Alan has extensive experience of working in foreign territories, including the USA, Europe, Africa, the Middle East and the Far East.
Alan has real-world experience in supporting clients through implementation of ITIL processes, ISO/IEC20000 certification and application of COBIT5 as an integrating framework.
Alan has been responsible for the maintenance and update of training course material, striving to keep it both compliant and relevant, including practical aspects from the consultancy area. Alan also holds all the current ITIL exam qualifications, as well as many COBIT5, ISO/IEC 20000, PRINCE2, Cyber Security Fundamentals and RESILIA. He was fortunate enough to be awarded itSMF's Trainer of the Year in 2014.
With a pragmatic approach to all assignments, Alan has accumulated significant practical knowledge of service management and governance processes across various market sectors and types of organization and has implemented many of them. He has also mentored various process owners, working with them to enhance their knowledge, understanding and practical execution of service management and governance.
During his 12 years with Fox IT, Alan delivered Fox IT's Service Management Assessment, Consultancy and Training Services globally to a wide variety of clients from both the Public and Private sectors. Although strongly associated with Fox IT, Alan is now freelance and able to deliver training to a wider variety of customers, via other training companies and to ISACA.
Copyright © 2017 itSM Solutions LLC