NISTCSF.COM Testing and Monitoring Solutions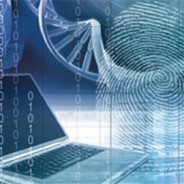 NISTCSF.COM Testing & Monitoring Solutions provide enterprises with the option to learn the knowledge and skills to build their own testing and continuous monitoring program or outsource that responsibility to a NISTCSF.COM licensed partners.
The NISTCSF.COM program is managed 24/7 by industry experts working around the clock to monitor, report and resolve security incidents that offer a threat to an organizations operational viability.


Request More Info
Deliverables
The following technologies / tools are included in the NISTCSF.COM Continuous Monitoring Service:
 Asset and Configuration Management Solution
 Patch Management Solution
 Endpoint Management Solution
 Anti-Virus Solution
 Next Generation Firewall Solution (IPS, URL Filtering, WAF, Policy Analysis, etc.)
 Vulnerability Management Solution
 Security Incident and Event Management (SIEM) Solution
 Data Loss Protection (DLP) Solution
 Network Access Control (NAC) Solution
 Identity and Access Management Solution
 Privileged Identity Management (PIM) Solution
 Database Security Solution
For the Do It Yourself option, NISTCSF.COM does offer design guides and mentoring services for the Security Architecture Diagram listed below.