NISTCSF.COM Consulting Solutions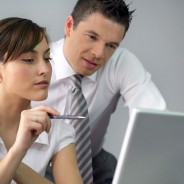 NISTCSF.COM Testing & Monitoring Solutions provide enterprises with the option to perform its own assessment of its technology, business and risk controls or outsource that responsibility to a NISTCSF licensed partners.
The NISTCSF.COM assessment capabilities are modular. This means that clients can pick and choose the technology, business and risk controls that best meets the needs of the business. For example, if an organization wishes to implement NIST 800-171 controls as the foundation for business controls, the Business Office Design Area would replace ISO 27002 with NIST 800-171 security controls.
This approach provides maximum flexibility for organizations who choose to build their programs based on the NISTCSF.COM model.
Request More Info
Deliverables
The NISTCSF.COM assessment is based on 80 hours for a typical engagement and includes the following deliverables:
– A detailed scorecard and report that identifies strengths and weaknesses with respect to the controls and corresponding sub controls
– A management report showing the overall security posture (current state) as well as a remediation road map that identifies the future state
– A report that highlights the top priority items to remediate, as well as possible managed solutions that could be utilized to remediate current security gaps.
For the Do It Yourself option, NISTCSF.COM does offer assessment guides to perform the services listed above.