Larry Wilson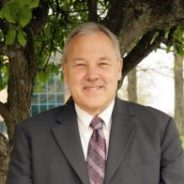 Larry Wilson is the Chief Information Security Officer (CISO) in the UMASS President's office and is responsible for developing, implementing and managing the University of Massachusetts Information Security Policy and Written Information Security Program (WISP). The University program is based on a "Controls Factory" approach Larry created to help organizations operationalize the NIST Cyber Security Framework and its industry best practices (ISO 27001, SANS 20 Critical Controls etc.) across an enterprise and its supply chain. Larry's approach has been implemented consistently across all five UMASS campuses plus six other universities in the Commonwealth of Massachusetts.
Prior to joining UMASS, Larry was the Vice President, Network Security Manager at State Street Bank. Larry's industry experience includes IT audit manager for Deloitte Enterprise Risk Services (ERS) consulting practice. In this role he managed a staff responsible for developing and completing a Sarbanes Oxley compliance audit for MasterCard International.
Larry holds a Master of Science degree in Civil / Structural Engineering from the University of New Hampshire. His industry certifications include CISSP, CISA and ISA (PCI Internal Security Assessor). He serves on the Advisory Board for Middlesex Community College and CISO Advisory Board for Oracle. He co-chairs the Massachusetts State University and Community College Information Security Council, and serves as Certification Director for ISACA New England. Larry has been teaching CISA certification training for ISACA for 5 years
His major accomplishments include Finalist for Information Security Executive® (ISE®) of the Year for both the Northeast Region and North America; the SANS People who made a difference in Cybersecurity award in 2013 and one of the top two most influential people in cyber security as selected by Security Magazine in 2016.