Dr. Frank Granito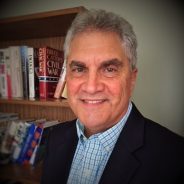 Dr. Frank Granito is Founder and CEO of Granito & Associates and Managing Partner/Chief Scientist for The Institute for Digital Transformation. He has over 35 years of experience in the Information Technology field and is skilled in process models such as PMBOK, ITIL/ITSM, CMMI, and CobiT. In his role as Chief Scientist, Dr. Granito has designed the evaluation tools and analytics for the Digital Readiness Framework.
Dr. Granito earned a BA in Government & Politics from the University of Maryland (1979), a MS in Technology Management from American University (1986) and a Doctor of Management from the University of Maryland University College (2011) where his dissertation in Organizational Culture and Resilience resulted in a Culture Model and Assessment Instrument tailored to IT Service Management and Organizational Change efforts.
Dr. Granito was an Assistant Professor at the University of Maryland University College in the Information Systems and Assurance department teaching classes in Enterprise Architecture, Project Management, Information Ethics, and Enterprise Systems and Supply Chain Management.
Dr. Granito is a certified Project Management Professional (PMP), Agile Certified Professional (PMI-ACP), and a certified ITIL Expert. He is also an Authorized Training Provider of PMI and ITIL content. Dr. Granito has successfully implemented IT Service Management and Project Management best practice solutions for Government and Commercial clients.