David Moskowitz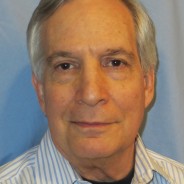 David Moskowitz is an IT professional with more than 30 years of experience and the proven ability to merge technology with business goals to improve technology ROI and to deliver timely solutions designed to grow with the business. David is an established international author, speaker, instructor, mentor, manager, architect, designer, and problem solver with a wide-ranging knowledge and experience that delivers results.
David's specialty areas include Digital Enterprise Service Management based on the ITIL® Framework, Digital Enterprise Cyber Resilience based on the RESILIA® Framework, Digital Enterprise Project Management based on the PRINCE2 methodology and Organizational Agility based on the AGILEshift®, Crystal and DSDM Frameworks. David is also an expert in all phases of software development life cycle: architecture, implementation testing & quality assurance, standards, project management, and software & system conversion.
David is a certified ITIL Expert, RESILIA Practitioner, AGILE Practitioner and a PRINCE2 project management Practitioner.