Alan Nixon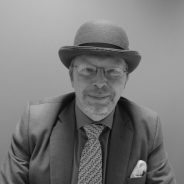 Alan has been in IT and Service Management for over 30 years. Prior to joining Fox IT in 2006, Alan had 13 years in Cap Gemini performing various roles including programming, application support team leader, project manager and service delivery manager, before qualifying in ITIL (Foundation and Manager's Certificate) in 2003. He also had various contract positions including ITIL subject matter expert at an Insurance company, service desk manager for a fast-moving retail company, and ITIL service level manager and supplier manager for a county council, implementing supplier management with the aid of ITIL V1 material.
Alan offers all-round experience as a service management professional but is particularly strong in the Service Design and Service Operation aspects of ITIL, and in the assessment and implementation aspects of COBIT.
Alan has extensive experience of working in foreign territories, including the USA, Europe, Africa, the Middle East and the Far East.
Alan has real-world experience in supporting clients through implementation of ITIL processes, ISO/IEC20000 certification and application of COBIT5 as an integrating framework.
Alan has been responsible for the maintenance and update of training course material, striving to keep it both compliant and relevant, including practical aspects from the consultancy area. Alan also holds all the current ITIL exam qualifications, as well as many COBIT5, ISO/IEC 20000, PRINCE2, Cyber Security Fundamentals and RESILIA. He was fortunate enough to be awarded itSMF's Trainer of the Year in 2014.
With a pragmatic approach to all assignments, Alan has accumulated significant practical knowledge of service management and governance processes across various market sectors and types of organization and has implemented many of them. He has also mentored various process owners, working with them to enhance their knowledge, understanding and practical execution of service management and governance.
During his 12 years with Fox IT, Alan delivered Fox IT's Service Management Assessment, Consultancy and Training Services globally to a wide variety of clients from both the Public and Private sectors. Although strongly associated with Fox IT, Alan is now freelance and able to deliver training to a wider variety of customers, via other training companies and to ISACA.